Islamic Center of Puget Sound
About Us
The Islamic Center of Puget Sound is a non-Profit (501) c3 tax exempt and religions organization registered in WA state. Our Masjid accommodates 5 times daily prayers, maktab, sunday schools, janaza, nikkah, and all fundamental Islamic events and ceremonies
Donate
ICOPS is fueled by community support and donation.

Islamic Center of Puget Sound 
27th Ramadan Fundraiser 
Sat May 8th 5-7pm

Join Zoom Meeting:  https://us02web.zoom.us/j/2876878001 
FB Live: 
Meeting ID: 287 687 8001 
One tap mobile +12532158782,,2876878001# US (Tacoma)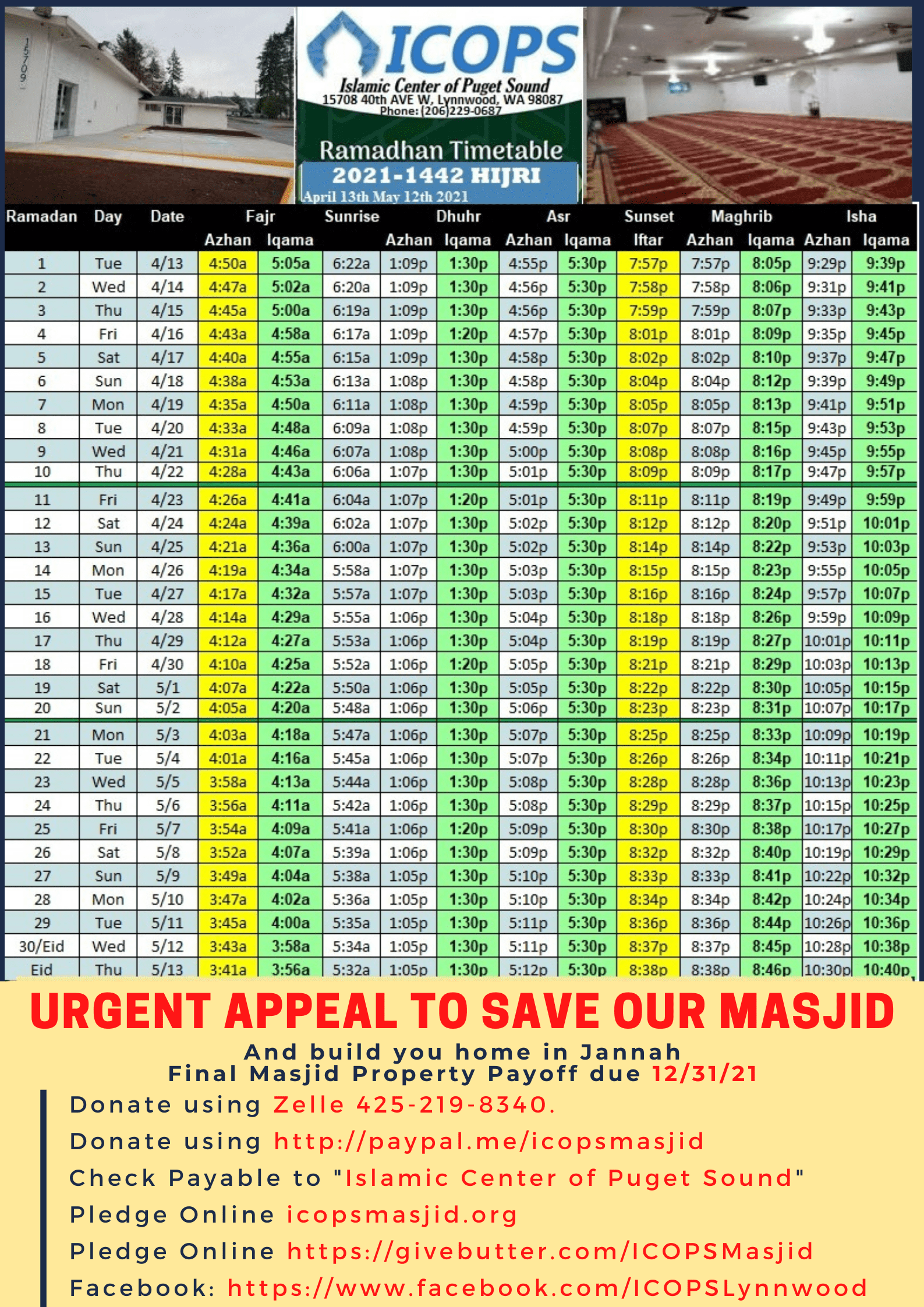 السَّلَامُ عَلَيْكُمْ وَ رَحْمَةُ الله وَ بَرَكَاتُه
Board Announcement 9 th July, 2021
There will be only one Juma tomorrow 7/9th 
The Khutba will start @ 1:20 pm
The women can attend the prayer
1 . Face mask is required inside the musjed
2 . Bring your own prayer rug or use the paper sheet provided by the musjed
3 . If you feel sick please stay home
4 . Cooperate with the volunteers at the parking
5 . To avoid congestion at the musjed we humbly request those live in the same household or neighbors to use one car
السَّلَامُ عَلَيْكُمْ وَ رَحْمَةُ الله وَ بَرَكَاتُه
Board Announcement 2 nd July, 2021
First Friday  khutba will be at 1:20 pm  
Second one will be at 2 :10 pm
Women can attend the second prayer
1 . Social distancing is eliminated
2 . Face Mask is mandatory inside the building
3 . Bring your prayer rug
4 . If you feel sick or have flu symptoms, please stay home
5 . Cooperate with the volunteers at the parking lot
Let us observe discipline and make our visit to the masjid a pleasant one.
ICOPS BOARD/MASJID COMMITTEE is committed to, with the help of ALLAH (SWT), keeping everyone safe and keep our Masjid Covid free, In Shaa Allah.

In this quest, we ask for the communities collaboration and commitment to cooperate in implementing these rules. We ask for Allah (SWT) help and guidance. May Allah Azawajal help and protect us all in these trying times. Ameen.
Maktab & Weekend Qur'an Reading 
Presents 
Virtual Live FB / YouTube Stream  
Student Recitation - An Evening of Qur'an Inspiration!
Please join us by visiting the given live stream links
Be Part of the 
Ever lasting

 charity!
Please join us to participate in building a house of Allah SWT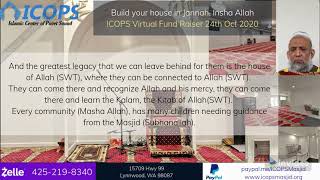 Sheikh Fazal explains why we should donate to ICOPS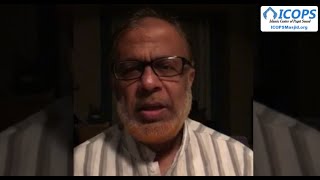 Br Syed Hussain explains why he will donate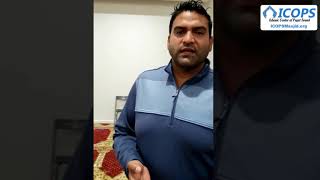 Br Sameer introducing ICOPS and the masjid activities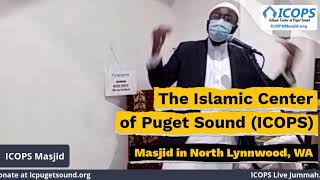 Sheikh Khaled explains why Masjid are vital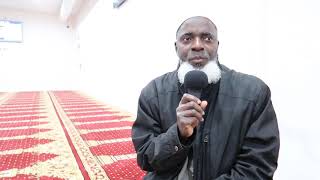 Br Lameen on ICOPS donation support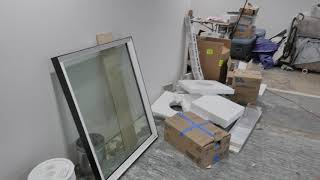 Watch the ICOPS Construction Video
To whom it may concern
Asalamu Alaikum....  The Islamic Center of Puget Sound (ICOPS) is located at 15709 Hwy 99, Lynnwood, WA 98087. 

ICOPS was created in 2012 from the benevolent support of our community members. Since then we have been serving our diverse communities in the Puget Sound, including cities like Edmonds, Marysville, Everett, Mountlake Terrace, Lynnwood, Bothell, Snohomish, and Lake Stevens. 

Over the years, we have raised thousands of dollars from generous donors like you. These funds have been used to support our programs and developments including:

•The leasing of a temporary prayer location on Lincoln Way/Mukilteo 
• The creation of the ICOPS Dara for our kids to learn Islam and the Holy Quran 
• The fundraising events to support the Masjid and Iftar during Ramadan 
• The monthly rent for the Lease-to-Own property at our new current location 
• The permits, building materials, and other costs of renovation for the current location. 
• The ongoing miscellaneous monthly expenses 


Please support the Masjid by making the pledge to donate at ICOPSMasjid.org/pledge

About the Islamic Center of Puget Sound
ICOPS Masjid at glance
After we outgrew the capacity of the rental facility in 2016, Alhamdulillah, Allah with His mercy, helped us secure a 4 year lease-to-own property located in 2018 for $2.8 million. 
We are seeking donations from generous community members to help, so we can focus on providing outstanding services to the community. We humbly request you to make dua to Allah, make a donation (every dollar counts) and help bring two or more people in your circle to donate for this cause. Please take advantage of this great opportunity to secure your share in this cause.
"May Allah reward you in multiples and bless you and family with a beautiful house in the highest ranks in the Jannah, Ameen"
Masjid at a glance
1. Masjid accommodates ~450 people with 100+ parking spots, and serves ~400 families from Lynnwood, Mukilteo, Everret, Bothell, Mill Creek and Edmonds. 
2. Facilities for community events such as Nikah and Aqiqah. 
3. Weekday Makthab program enlightening ~40 students with Hifz, Tajweed, Hadith, Aqeedah, Akhlaq, basic Arabic reading and writing, along with school homework support. 
4. Weekend classes (on Saturday, Sunday and a Wednesday review) for 55 students which covers the Quran, Hadith and basic Arabic reading and writing. 
5. Free quran reading and memorization for Adults 21 years and older. 
6. Provide Janazah prayer facility and are working on setting up Ghusl (Body Washing) in the near future. 
7. Prayer and Iftar facilities for travellers close to major freeways (Highway 99, I5 and I405). 
Why ICOPS?
Insha Allah, your donations will go a long way in setting up programs that will support, guide and inspire the muslim community especially the kids and the youth. And as many of us ponder about the future of our kids growing up without a solid Islamic education, this will pave the way to earn continuous rewards for investing in the future generation and setting a solid foundation for their success in this world and in the akhira. Insha Allah, we are planning to add these programs in the near future. 
8. Educational Nursery Day Care for the community to provide part-time pre-kindergarten and preschool activities for kids below the age of 5.
9. Mentoring services for the youths especially at risk youths as a way of keeping them off the streets.
10. Janaza Ghusl (Body washing) facility. We have identified the building and will start working on the permits after we secure the property.
1 1. Playground and a B asketball Court for the community's use. 
12. Monthly Wellness Clinics run the community open to all communities and ethnicity, in collaboration with community volunteer doctors and nurses and in partnership with other NGOs.
13. Youth activities such as annual camping and hiking with scholars. 
14. Coding and Computer lessons for youth and adults. 
15. In-person English as a second language classes for newcomers of all diverse groups in partnership with other NGOs. 
16. Computer literacy classes focused on elders. Expand outreach and community services like feeding the homeless, adopt-a-highway, open houses, interfaith dialogues 
17. Expand outreach and community services like feeding the homeless, adopt-a-highway, open houses, interfaith dialogues etc.
attach_money
Property Cost: $2.8 million
4 year lease-own-contract from 2018 to 2022.
build
Construction Cost
ICOPS spent ~$700k for permits and masjid construction in 2019
date_range
Monthly Payment
Masjid pays $100k per year (a part of this-~35% will be credited back towards the purchase price)
event
Bottom line
ICOPS has already raised ~$2.8M so far and owned the property before Dec 2022.
With your support
, we paid the

remaining balance 

and

secured this masjid
"May Allah reward you in multiples and bless you and family with a beautiful house in the highest ranks in the Jannah, Ameen"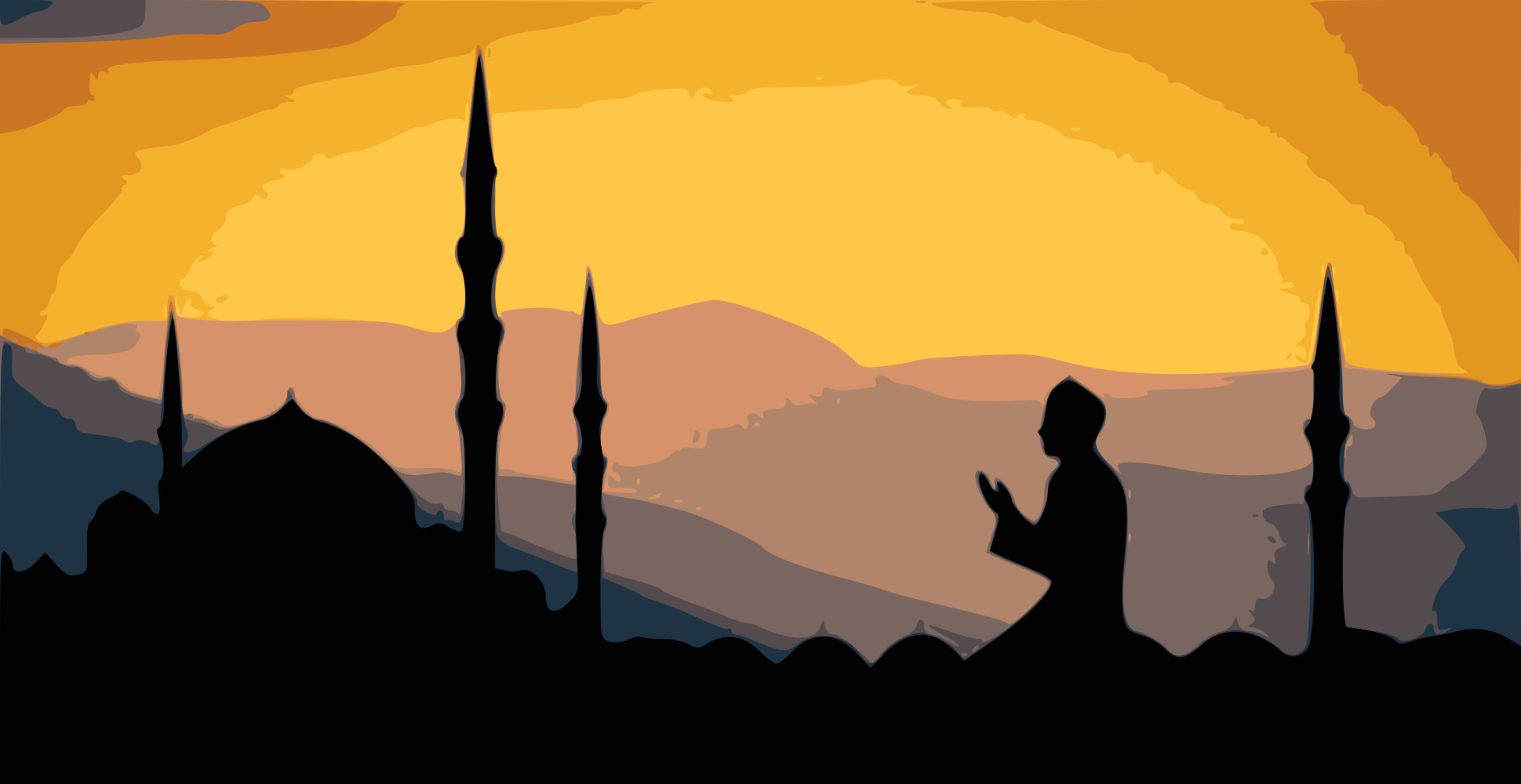 ICOPS Masjid Timeline
Here is a brief overview of the masjid history and timeline
Non-Profit approved
ICOPS was formed as a non-profit organization to establish a masjid and educational institute in Lynnwood.
Facility Rental
We started operations in a rented facility in Mukilteo.
Community Growth
We outgrew the rental facility due the space and parking spot restrictions
Deal on new facility
ICOPS entered into a lease-to-own contract for the purchase of 1.8 acre property at a value of $2.8 million with zero interest. Alhamdulillah, we started the construction work for the masjid in Apr 2018.
Permits & Construction
We consumed much of 2019 due to county, state and city certification requirements. Alhadulillah, we got the approval and permit on 12/23/19 and we prayed our first Jumu'a in the new masjid on 12/27/2019.
Fundraising commences
Due to COVID-19 restrictions, we have scheduled various online and virtual fundraisers with support from imams and boards from the neighboring masjids such as Masjid Umar Al Farooq, ICOE, ICOR, Masjid Madeena, MAPS, Bilal Masid and ICOB.
Target deadlines
Target date to pay-off the masjid and convert the lease-to-own contract by Dec 2022.
Drop dead, deadline
The lease-to-own contract expires and the owner has the choice to either terminate or renew the contract.
Target achieved
Alhamdulillah we are announcing to the Community/All our donors that this property of $2.8Million is PAID OFF and is now owned by ICOPS Masjid.
Fundraiser Goal and Plans
This is an effort and an opportunity in the path of Allah, so your Dua and kindness is the most important donation and support. In order to help us achieve our financial goals. 

We understand the financial situation may be different for each of us especially in the current pandemic and economic conditions. Every dua and dollar counts, so if you cannot donate, please support us with duas and if possible with smaller amounts (May Allah reward you in multiples). 

You may also pool in with your friends or use employer matching to get amount. We kindly request you to spread the word and encourage at least two more people in your circle to support this effort by either donating or spreading the word, please donate generously and earn rewards in multiples. 

Every dollar spent here will be used to the masjid to establish the House of Allah and Allah has promised us in the Quran that he will reward us in multiples both in this world and in the Akhirat. 

"May Allah bless you to join hands and establish this masjid and many more masajids and reward you with forgiveness and with a beautiful house in the highest ranks of Jannah" 

Please support the Masjid by making the pledge to donate at ICOPSMasjid.org/pledge

 
Join the WhatsApp LIVE Annoucements 
If you wish to receive LIVE and instant announcement messages, please join the Masjid WhatsApp group by clicking here with the WhatsappApp.
2nd Jummah Announcement
As Salam alaikum. This message is from ICOPS board, to inform the community that ICOPS will be conducting two Salahs starting this Friday Sep. 18th The first Sallah will start at 1:15pm and the congregation must leave by 1:40 pm in time for the second Sallah at 1:45pm. People are expected to leave immediately after the taslim and pray sunnah at home. When the capacity is reached, no one will be allowed to enter the building.No exceptions.
Masjid Fundraiser Announcement
The Board would like to express its deep appreciation to everyone for the out pouring support in helping us meet our Ramadan goal given the current circumstances. We are all in this together and the ICOPS Board is committed in seeing this Masjid paid off Insha Allah in the nearest future. May Allah SWT reward everyone who donated and grant them more goodness, Ameen.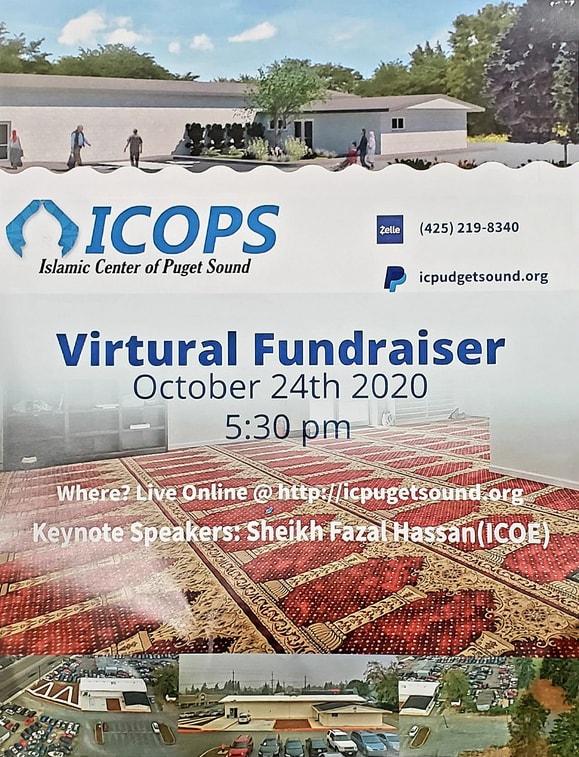 Welcome to Islamic Center of Pudget Sound (ICOPS)
Islamic Center of Puget Sound (ICOPS) Masjid is a 501(c3) Non-profit and registered with the State of Washington. The Masjid is centrally located in Lynnwood, Washington State serving Muslims in nearby Edmonds, Mountlake Terrace, Mukilteo, Everett, Snohomish and Marysville. The Masjid is currently under renovation and permitting with Snohomish County, Alderwood Water District, and WASHDOT. Masjid address is 15709 Hwy 99 Lynnwood, WA 98037.
The Center serves a diverse Muslim community from every works of life, providing religious, educational, Interfaith and many other community services and extracurricular activities.
Support us to build a Masjid and a School
---
"And the mosques are for Allah Alone, so invoke not anyone along with Allah"(72:18).
---